The Indians last won a World Series way back in 1948.
Bowman acknowledged that at least some of the credit for teams selling a record number of tickets again this year is due to the rapid growth of online ticket resales on StubHub and similar services.
Baseball ticket sales on StubHub soared, and the site is now on pace to sell 5 million tickets this year alone, after selling a total of 5 million tickets in its first six years of existence.
Some will look at the prices that World Series tickets are already going for on StubHub and cry that this makes it tough for the average fan to afford tickets.
If the Cubs meet the Boston Red Sox in the series this year, it might drive prices to unprecedented levels (though I have my doubts they'll ever reach the $75,000 listing price of that one optimistic seller).
"We're in the secondary market whether we embraced it or not," he said. If you have a Yankees-Cubs series, it will help the pricing and sales volume."
The full effect of the partnership will not begin until next year, but already in the last two months of the season, MLB.com started providing links to StubHub on team pages on the MLB.com as well as at individual team sites that fans go to when they're looking to buy tickets.
"Without question, the increasing knowledge that there is a vibrant, safe, legal liquid market for the tickets encourages our fans to buy season ticket packages, since they know they can recoup some of those costs."
As recently as a year ago, teams such as the Yankees were going to war with their best customers, pulling renewal and postseason ticket rights from their season and partial-season ticket holders if they were caught reselling their tickets. Numerous studies have shown ticket resale prices drop once anti-scalping laws disappear.
Both teams have large fan bases, small stadiums and a history of postseason frustration that has created pent-up demand for a chance to see their team win the series. If anything, they drove ticket prices higher by limiting supply as the laws made some potential sellers reluctant to put tickets up for sale. Some tickets sold for as little as $22.
So even though few can afford to shell out $75,000 to root, root, root for their home (or road) team in the playoffs, having an open secondary market for ticket sales makes it less likely that anybody will ever have to pay such a high price in the first place. 

Chicago Cubs fans flocked to Phoenix this week, drawn by significantly lower prices for tickets to the team's first two playoff games against the Arizona Diamondbacks than they could find for tickets to games 3 and 4 back in the Windy City .
A pair of seats five rows behind the first base dugout at Wrigley for one World Series game have already sold for $6,000 each, already topping the highest price for a ticket sold on StubHub to last year's World Series– $5,883 each for four seats in row B behind home plate for Game 3 in St. While the Red Sox won a championship in 2004, the Cubs haven't been to the series since 1945 and haven't won in nearly a century.
NEW YORK (CNNMoney.com) — Think of it as playoff ticket arbitrage.
"Even if it was the Rockies versus the Indians, those markets will come alive," he said. So about 11.3 percent of the Arizona tickets being purchased on StubHub were going to Illinois buyers, while only 0.5 percent of the Wrigley tickets were being sold to fans from Arizona.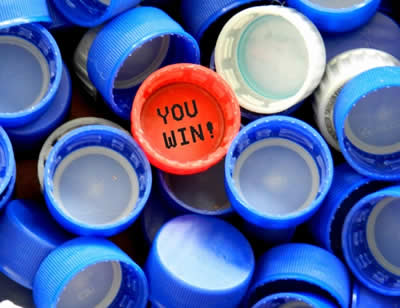 It also helps that this year, Major League Baseball and more and more states around the country are finally acknowledging that it is in everyone's best interest to have a true transparent secondary market for ticket sales.
StubHub, the leading online ticket resale service, reports the average price of a ticket being sold on its site for games at Chase Field in Phoenix was $105. So in August, MLB reached a ground-breaking sponsorship agreement with StubHub, which is a unit of eBay (Charts, Fortune 500).
And while Cubs fans couldn't be happy with the results of the games they saw in the Valley of the Sun, (the Cubs lost both games and are one game way from being eliminated in the series), this is the way that markets are supposed to work — willing sellers setting the price they want to attract willing buyers.
And if the Cubs rally and somehow make it to the World Series, we are likely to see even higher prices. Teams mistakenly believed that the secondary market was competition for their own ticket sales.
But Bob Bowman, the CEO of MLB Advance Media, the arm of the sport that runs MLB.com, said most teams have come to the realization that the secondary market is a benefit, not a blow.
But back at on the Northside of Chicago at the friendly, but pricey confines of Wrigley Field, a larger fan base and more limited supply of tickets had driven the average resale price up to $334, with some tickets selling for as much as $2,177, and standing room tickets going for $100.
The deal with baseball was beneficial enough to StubHub that it gave the sport something it never granted other teams or sports in its sponsorship deals — a cut of the 25 percent combined commission that StubHub gets from the buyer and seller when a ticket is sold.
But the fans paying those insane prices would have found a ticket broker to buy from in the past. One seller is already listing a pair of tickets for $75,000 each.
The difference made it worth it for Cubs fans to catch a plane rather than the Chicago L to a game, especially if they could cash in frequent flyer miles. The fact that there are services like StubHub only increases the supply of tickets that can be sold on the secondary market, thus lowering the price.
The laws were among the most worthless on the books. Louis.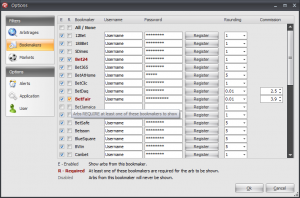 "The dynamics for a Cubs-Red Sox World Series is something that the secondary market has never seen before," said Greg Bettinelli, senior director of business development for StubHub. The clubs don't benefit from tickets in the drawer."
In addition, New York this year joined states such as Florida and Illinois in dropping the so-called anti-scalping laws that attempted to prohibit the resale of tickets for more than a nominal increase over face value.
But Bettinelli said that he really doesn't see a bad World Series match-up.. "Very few of either teams' fans have ever seen them win a World Series." In fact, Colorado, which just joined the league in 1993 has never been to a World Series; this is only the second time the team has made it to the playoffs. "There's no one who can go to all 81 games. "But it might not be the most profitable for us, because of the limited supply of tickets for sale
---
Posted by admin on September 4th, 2016 :: Filed under
sports arbitrage
You can skip to the end and leave a response. Pinging is currently not allowed.
---